ECP Selects New Co-Design Center – coverage on insideHPC
insideHPC covers announcement of new ECP Co-Design Center on Graph Analytics.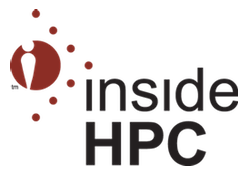 As reported by insideHPC, the Exascale Computing Project (ECP) has selected its fifth Co-Design Center to focus on Graph Analytics – combinatorial (graph) kernels that play a crucial role in many dat analytic computing application areas as well as several ECP applications.
Read the insideHPC article here.
Topics: PNNL Co-Design LBL Sandia Purdue