ECP's SOLLVE Offers User-Support Office Hours to Surmount OpenMP Snags
 By Scott Gibson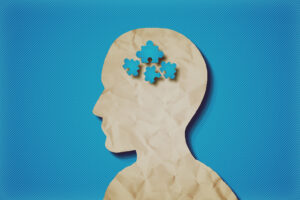 Application developers who plan to target Frontier, which will become the nation's first exascale supercomputer this year, or other computing systems can take advantage of Zoom-based user-support "office hours" to answer their coding questions pertaining to OpenMP offloading (code on accelerators such as GPUs), an application programming interface that supports multi-platform shared-memory multiprocessing programming.
SOLLVE—a subproject within the Exascale Computing Project (ECP) focused on scaling OpenMP with LLVM technologies for exascale—is offering the office hours every two weeks to anyone, with an emphasis on developers struggling to use OpenMP. SOLLVE's Johannes Doerfert of Argonne National Laboratory and a few members of his team will conduct the office hours by providing floating mentor support in Zoom rooms.
Office hours users could come from ECP, the National Energy Research Scientific Computing Center (NERSC) Exascale Science Applications Program at Lawrence Berkeley National Laboratory, or the ORNL Center for Accelerated Application Readiness (CAAR), for example. Eight teams from across the United States are chosen as CAAR applications for early user SOLLVE applications to run on Frontier.
SOLLVE principal investigator Sunita Chandrasekaran of Brookhaven National Laboratory and the University of Delaware said priority will be given to the dozen or so ECP applications focused on OpenMP offloading—the process of moving, or porting, code from CPU to GPU—but that non-ECP applications from anywhere, such as those being developed to run on the Perlmutter supercomputer at NERSC and or other systems are also welcome.
OpenMP offloading features are implemented in compilers. A compiler has a front end, Clang (for C language) and a back end, LLVM, which translates the user-written C language code into machine language. Both Clang and LLVM are necessary for the code to be compiled and executed and produce an output.
Chandrasekaran said users are likely to have a variety of questions during the office hours. They may want to move code to GPUs but not know where to start with using OpenMP offloading features. Or they may have used the features but need to optimize and enhance their code for better performance. Compiler, runtime, or validation errors could also elicit the need for office hours assistance. Yet another scenario may involve users who want support in creating a proxy code for very large programs.
Although the exascale-class Frontier machine is the primary destination, helping development teams wherever they are in their journey is the mission of SOLLVE's office hours.
"Before they get to Frontier, or Crusher, the Frontier test system, they could be working on their institute's little clusters to see if their code performs on a smaller system and it's failing there," Chandrasekaran said. "We're here to help answer their questions and move them forward. We have experience—Johannes provides similar support to the LLVM community. As the need for help scales, we will use a spreadsheet to block time, so everyone will know their slot for the mentoring. The scope of our office hours for OpenMP will evolve based on participation."
Joining LLVM/OpenMP Dedicated Office Hours
ECP SOLLVE hosts LLVM/OpenMP dedicated office hours every two weeks (beginning Wednesday, March 30, 2022), from 10:30 a.m. to 11:30 a.m. central time. The next call will be on May 11.
Join the sessions on your computer or mobile app.
Click here to join the meeting: https://tinyurl.com/2p9bw7p4
Or call in (audio only):
+1 630-556-7958,,566286892#
<tel: +16305567958,,566286892#>
Phone Conference ID: 566 286 892#